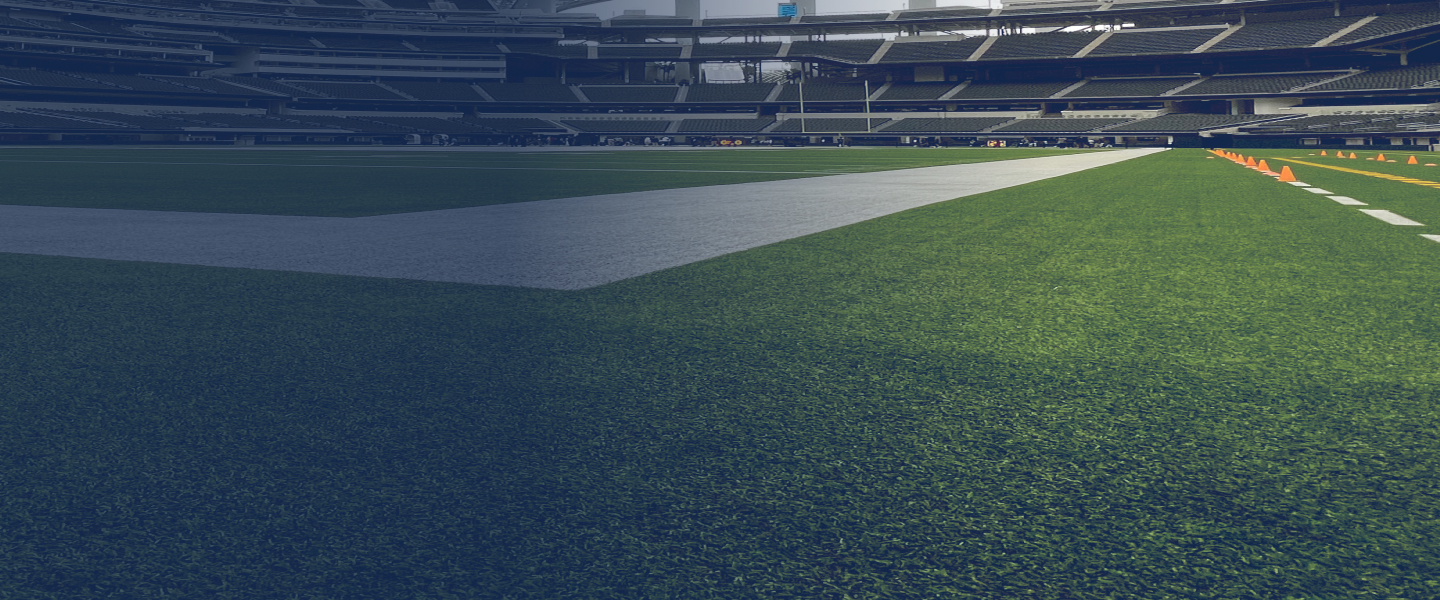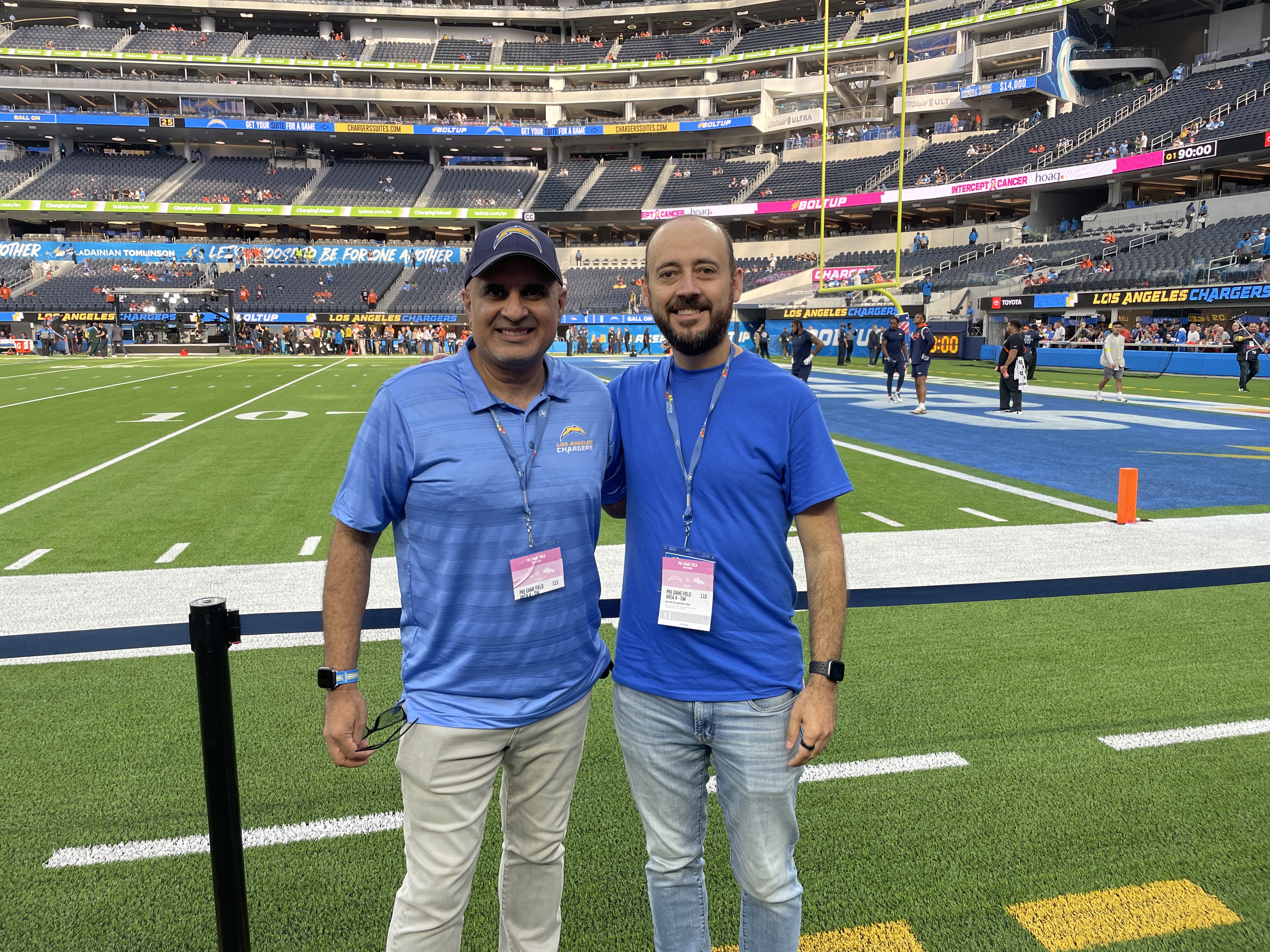 A Once-in-a-Lifetime Experience for Any NFL Fan
Sign up for any of the events below. If you qualify, Office Beacon's CEO Pranav Dalal will take you to the SoFi Stadium sidelines himself. Witness the game just a few feet away from your favorite team.
Meet Your Host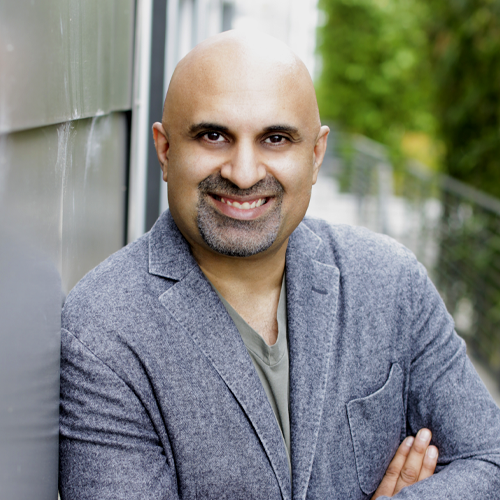 A Harvard Business School alumnus, Pranav Dalal is the Founder of Office Beacon. Pranav has several accolades to his name across industries in the US and Canada and is best known for the erstwhile Pacific Games which licensed video games to giants like Amazon, eBay, Apple, and Best Buy, before getting acquired by Rovi and Tivo. He champions new breakthroughs and is on a mission to overhaul the global outsourcing industry.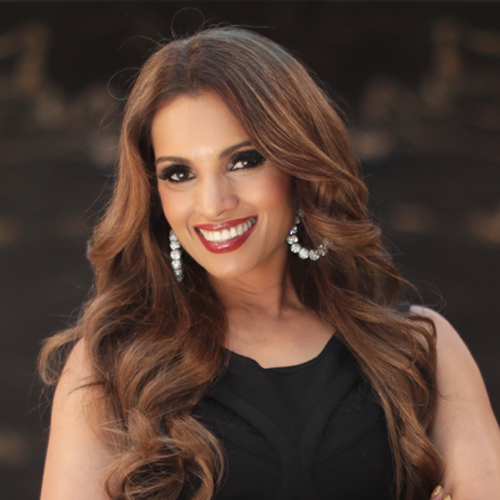 After graduating from the University of Toronto with a BA (Honours) degree in Communications and English Literature, Caroline launched her career at OMNI Television as their youngest on-air journalist. Inspired by the stories she told throughout her journalism career, Caroline pursued entrepreneurship and founded Catur Agency, which provided comm services and digital branding to North America's prominent builders. She brought her passion to the next level when she moved to the USA and joined Office Beacon.
Check Out The Other Games You Can Watch From The Sidelines
PRESEASON WEEK 1

Sun 09/10 · 6:00PM PDT

Los Angeles Chargers vs Miami Dolphins

PRESEASON WEEK 1

Sun 10/08 · 6:00PM PDT

Los Angeles Rams vs Philadelphia Eagles

PRESEASON WEEK 1

Mon 10/16 · 6:00PM PDT

Los Angeles Chargers vs Dallas Cowboys

PRESEASON WEEK 1

Sun 10/22 · 6:00PM PDT

Los Angeles Rams vs Pittsburgh Steelers

PRESEASON WEEK 1

Sun 11/26 · 6:00PM PDT

Los Angeles Chargers vs Baltimore Ravens
An Unforgettable Experience
Here's what our VIP guests loved about their time at Office Beacon's executive lounge at SoFi.
Frequently Asked Questions
You need to be a current client with staffing needs that we can help you with.
If you are not a current client, you can still register. We'll schedule a zoom call to discuss your staffing needs.
If we agree on moving forward, we'll formalize our working relationship and start working on next steps.
Oh, and of course, we'll schedule this event for you so that you can also meet our executive team.
Guests are permitted on a case-by-case basis.
Please contact us if you would like to discuss this in detail.
The primary condition is that you are an Office Beacon client who is growing and adding staff with us.
Once you register your interest in an event, we will set up a zoom call to qualify you for the event.
If you do qualify, we will take care of all the event arrangements including stadium entry and parking (based on availability).
We reserve the right to invite or disinvite any guests at any time.
Once you've been successfully qualified, an Office Beacon events coordinator will be in touch with you prior to the event to confirm the itinerary, ticketing, and security details
Business Leaders From Varied Industries Talk About How Office Beacon Transformed Their Companies
Office Beacon has had an immediate and positive impact on our bottom line. Being up in Seattle, it's difficult to find the resources you need when you need it. With Office Beacon we found a group of great employees who could work for us right away and at a very cost effective rate.

Office Beacon has been very integral to the success of our company and allowing us to grow. Because it's been such a positive experience for us, I don't want to recommend them to our competition, but I have in the past and definitely will in the future.

We are not able to get more work done in a more cost effective way. They are incredibly valuable resources and besides just the cost savings, I save about 50% in time.

Office Beacon helped to improve our bottom line with their better quality of people for lesser expense. Our business has been booming more than we can handle, Office Beacon helped us to deal with that growth in a much faster and more efficient way.
Your VIP experience starts here.Grab your event guide to make the most of your time at SoFi.
LA Rams vs San Francisco 49ers
September 17, 2023
SoFi Stadium
1001 Stadium Dr, Inglewood, CA 90301
Ready for a once-in-a-lifetime experience?
Catch all the action only a few feet away from your favorite team. Sign up for the Sideline Pass now to get qualified.